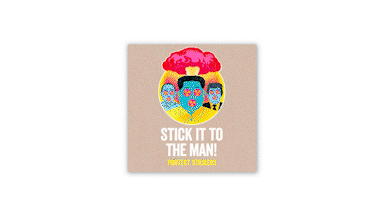 Let's Collaborate
Who doesn't like fun and engaging gifs, promos and stings. Who doesn't like stickers?
How about some unique, shareable content that looks good? Or maybe you need a top artist to raise the quality of your project.
We can give you access to an unparalleled network and range of artists and are able to help you with a range of creative output.

Need Something DIGITAL?
Do you have a specific message you need expressed in a fun, quick way? Or maybe it's key issues that need more time to explain?
Whether it's social media, website motion graphics, online ads or explainer videos, we will use our expertise to tailor something just for you.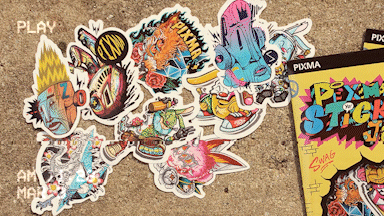 Need Something PHYSICAL?
We know how time-consuming and expensive it is to find the right artist to work with, source materials, design it all and get it delivered in a high quality, sustainable way.
We're here to make it easier and help bring your ideas to life.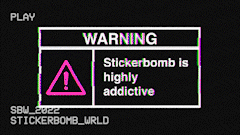 How Does This All Work?
We've got a solid, streamlined process for working on everything from videos to graphics and design projects.
We have a kick-off meeting to go through the brief and understand what is needed.
Next is development where we often script, storyboard, produce samples and finalize the concept the deliverables and timeline. This is also the stage where we make sure you are happy to produce the final piece, whatever it is.
Then comes production. With the concept confirmed, we always make two rounds of changes available (additional rounds can be added depending on budget). Then it's delivery day!