ABOUT US
STICKERBOMB is about collaborating with talented artists around the world to make unique artwork. We make books, movies, art shows and exhibitions with the goal of supporting up and coming artists.

We believe in collaboration and making things that are entertaining and fun. We also believe in giving a voice to artists and connecting them with a wide audience.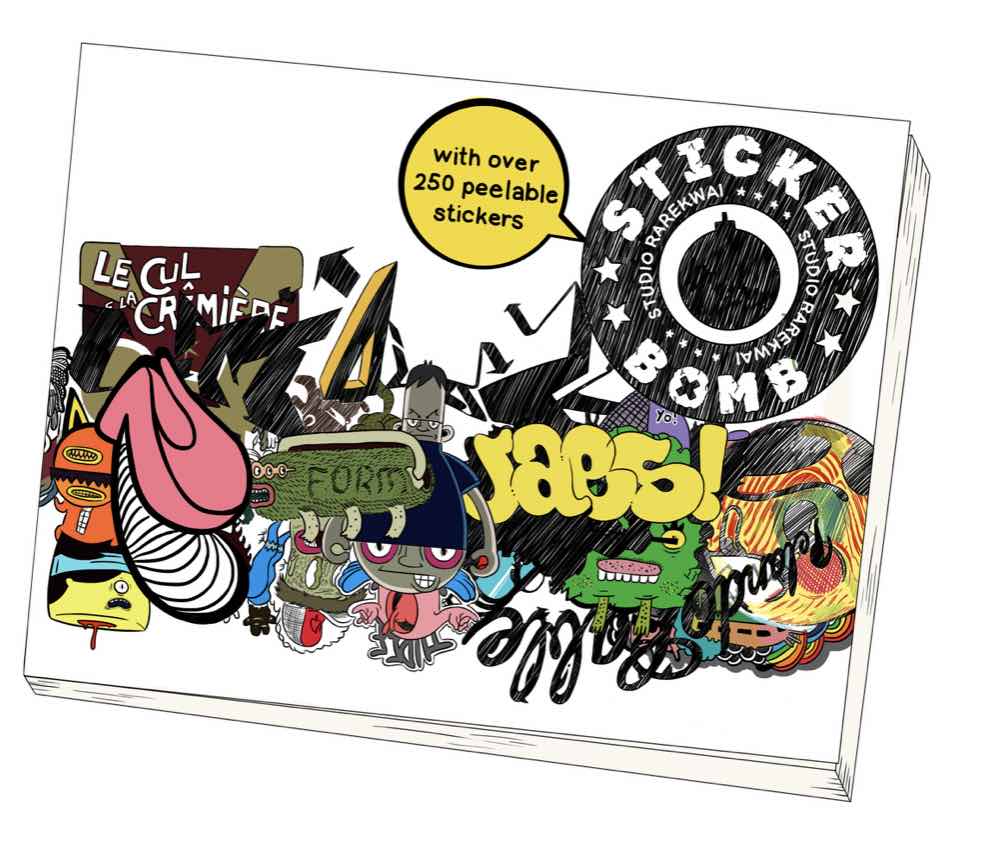 OUR STORY

Tired of the standard street art coffee table books, Ryo Sanada (Rios) and Suridh Hassan (Shaz) took matters into their own hands. With the help of Laurence King Publishing they created the Stickerbomb book series - a range of books featuring stickers from illustrators, graffiti writers and street artists from across the world.
OUR PRODUCTS
Today in 2021, Stickerbomb is still designed by Ryo Sanada and Suridh Hassan and our flagship book will be printed once a year.
Alongside Stickerbomb books, we also publish a range of new books designed to support and promote some of our favourite artists around the world.

Other products include artist made sticker packs, artwork and more.
BOOKS
From our Stickerbomb series to artist monographs to exclusive art books.
BOOKSTORE
ARTWORK
Exclusive artwork. From prints, to one of a kind editions.
ARTWORK
STICKERS, PATCHES, PINS AND MORE
We have a range of sticker packs, patches and pins from across the globe.
STICKERS AND MORE!